Jewelry Repair In New York
We offer a wide variety of jewelry repair services in New York. We offer repairs from platinum and palladium jewelry repair, 10k, 14k, 18k, 22k gold jewelry repair and even P4 which is a very new metal in the Jewelry Industry. We can repair everything you require to wear. Our jewelry repair line includes regular soldering and laser soldering of chains, rings, necklaces, earrings, bracelets etc. You can trust us and hand your jewelry.
When it comes to stone settings, our craftsmen are supremely talented. They understand the importance of a stone to stay in the setting. We offer re-tipping prongs to ensure the stone is set perfectly and does not move or fall anywhere, irrespective of environment and usage.
We are also very handy in the necklace repair of any necklace that you may have. We work on pearl restringing, bead restringing or fixing a knotted chain with a chain repair. You can trust us completely as we will get the necklace back to its original condition.
When it comes to bracelet repair, we are just as good. Similar to necklace repair, we offer all kinds of bracelet repair services. A hollow bangle necklace is something we work on quite often. We can perfectly reform hollow bangle bracelets when bent due to extended wear.
You name it we do it. Earring repair, ring repair and anklet repair are repairs not undertaken by most of the service shops in NYC. While we offer everything that jewelry repair includes. Our services are significant, and you won't be disappointed. We assure you that we'll do complete justice and be thorough with our job. We have paramount experience as compared to other jewelry repair stores. This is the reason we offer several services.
If you have a question about our jewelry repair service, please give us a call. We would love to help you.
Dr. Jeweler
Other NY Jewelry Services
We specialize in virtually everything related to jewelry. We do much more than just jewelry repairing. If you need ring resizing, your new engagement ring doesn't fit just right, or you require an old heirloom or normal jewelry to be polished, or your favourite piece lacks finishing, Dr. Jeweler does it all. We aim to provide satisfactory services to our clients at honest repair pricing. We can also clean your stunning jewelry pieces as self-cleaning jewelry without the correct cleaning equipment might damage your jewelry.
We also specialize in Stone polishing and metal polishing. You can bring your jewelry to showcase, and we will be happy to quote you a price. We are swift at jewelry polishing too. Often clients look around while we wrap up polishing jewelry for them.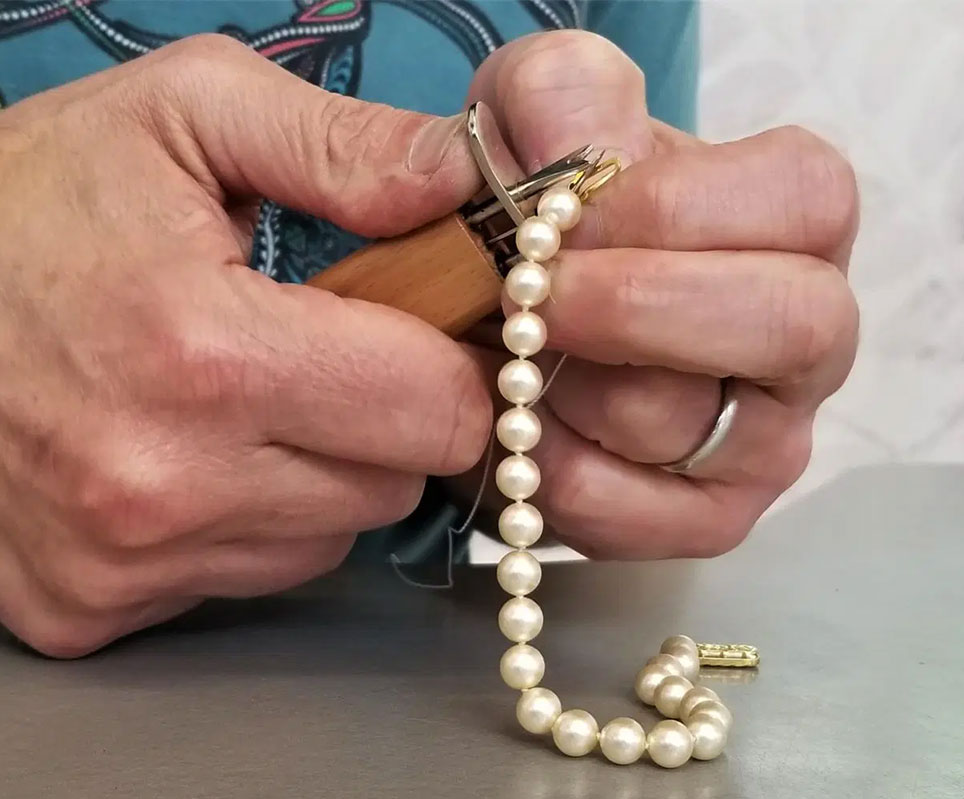 Jewelry mounting and remounting is another important service that we offer. People at times bring in a stone that they want to remove and get remounted. If you inherited jewelry that does not match your style, we can work on it to suit your style. We can remount it into a new setting. At times, a new setting or mounting can prove to be more secure ensuring that precious or semi-precious stone stay safe along the way.
Another service we offer is replacement of precious and semi-precious stone. It is quite a common service. Stone replacement deals in replacing current precious stones with a new one. Say you have a sapphire ring and wished it was a ruby or emerald stone (or semi-precious one) ring. We can make it possible for you.
Personalizing jewelry is trending these days. Personalized jewelry leaves a long lasting impression and makes a piece of jewelry even more special. We engrave jewelry  using machine engraving and hand engraving. This allows you to get the font and the style that you are looking for. Engraving makes it memorable for people who gift a piece of jewelry to their special someone.
Call us today, tomorrow or right and find out about our services in detail. In some cases, we pick up the jewelry and deliver it back to you. Our goal is to provide you with the highest level of customer satisfaction and premium level of jewelry repair. You deserve to carry stunning jewelry that fits you and your style. We will make sure your jewelry has the same sparkle like before.