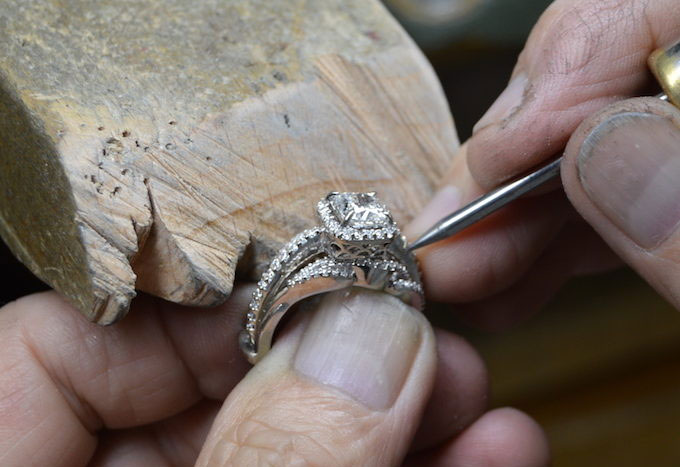 Dr. Jeweler
Platinum Jewelry Repair In NYC
Getting the best platinum jewelry repair in NYC is an easy task. Dr. Jeweler works with a team of skilled professionals that can fix any platinum jewelry in NYC. Platinum has become more popular than white metal these days. Not only is it rarer than white gold, but it is also less costly, which has added to it getting mass popularity across the world. Platinum jewelry can get broken, have scratched or be damaged. It should get fixed on time so that you can go back to wearing it. We offer several services in jewelry, and these might be all of the services you need.
Services For Platinum Jewelry Repair In NYC
No better place offers platinum jewelry repair in NYC than Dr. Jeweler. We closely examine the platinum jewelry that needs repair and determine what needs to be done. We use the latest tools for platinum jewelry repair in NYC. We can repair any jewelry piece you bring to us.
We offer repair for chains, i.e. platinum chain soldering. Our stone resetting service enhances the look of any precious or semi-precious stones in the jewelry. With this, we also offer jewelry finishing services, which can help get rid of scratches and lines on your platinum jewelry.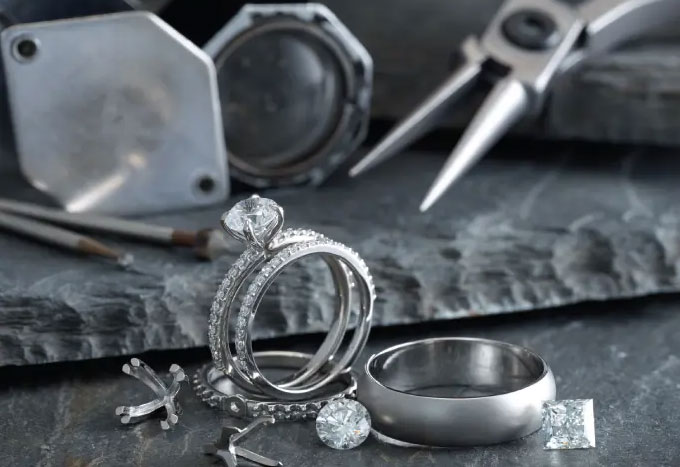 These lines and scratches might have been there for years but will disappear after refinishing them.
What matters is eventually, you will be able to wear and flaunt your platinum jewelry. Your platinum piece can be a gift or can be hand down. We have undertaken various platinum jewelry repairs in NYC. It does not matter if it's damaged or you require customization. We can even replace bracelet clasps and necklaces clasps for you. All you need to do is contact us.
Platinum jewelry deserves to out there and worn around. Try not to leave it unworn. Our services are affordable and transparent. We do not have any hidden cost. Just pick up your phone and schedule a time to come in with your platinum jewelry in NYC. We can examine what needs repair. Within a flash, you will have the jewelry back to wear. It would look just like a brand new one.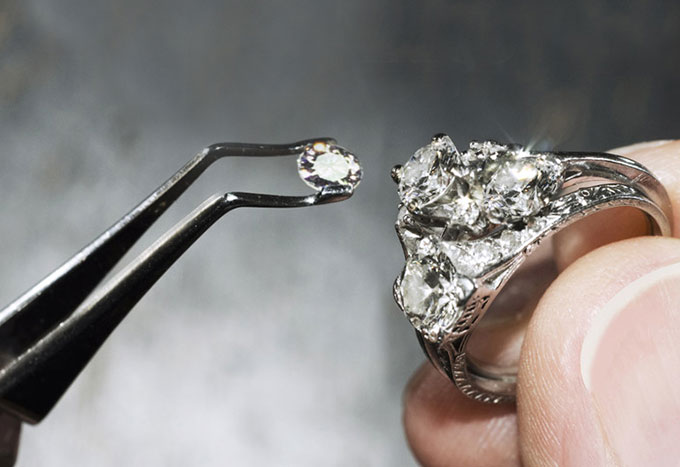 Dr. Jeweler
Get Platinum Jewelry Repair In NYC Done Today
You don't need to go far looking for platinum jewelry repair in NYC. We are situated conveniently in NYC. We additionally offer pickup and delivery services for local jewelers. Pick up your phone, and give us a call. Our consultants will guide you to make the right decision about your platinum jewelry. Also, we will provide you with a free quote for the repair.
You can look around for platinum jewelry repair in NYC, but you will be stunned to find out we are economically priced. You offer services that most repair shops in NYC don't have. Our staff takes complete care of your jewelry. Our customer service is top-notch. Are you still confused about trusting us? See it yourself if you are happy with the finished product.
Jewelry repair is something you should never compromise. If you are looking for quality repair options, bring them to us. We have over 40 years of experience and the best expertise.
So call us today and set up an appointment. After discussing, we will provide you with a free quote. Post repair, you can wear your platinum jewelry once again.