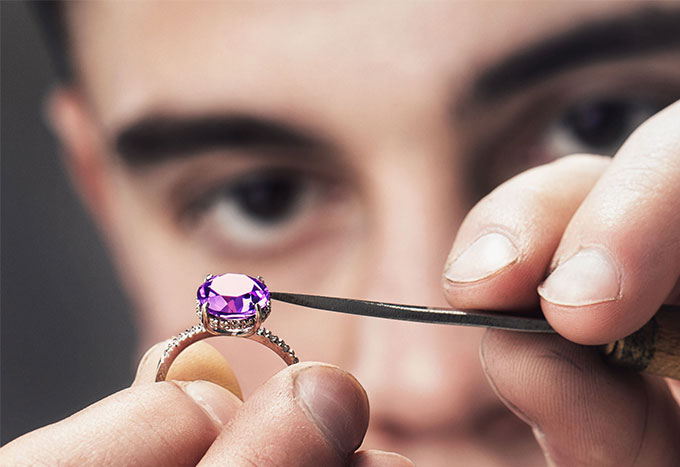 Dr. Jeweler
Stone Settings In NYC
The stone settings for each of jewelry is important, be it a ring, a pair of earrings, a pendant or any other type of jewelry. The ring setting and the metal type of the ring must be secure and something that you like. You may adore the ring but dislike that it's in yellow gold instead of rose gold or platinum. You might like it more if the setting of the stone changes. Whatever changes are required, we offer stone settings in NYC to help you achieve the look you want.
Customized Stone Settings In NYC
With us, enjoy customized stone settings in NYC. You can come us if the current trend has shifted, or your preference has changed over the past few years, or you are looking to modify or upgrade a piece of jewelry, come to us. This jewelry can be self bought, or a gift or can be an inheritance. Some designs and styles become obsolete that make us avoid wearing them. You are at liberty to make changes. You already have the stone, so there is no requirement to go out and purchase an entirely new ring or jewelry.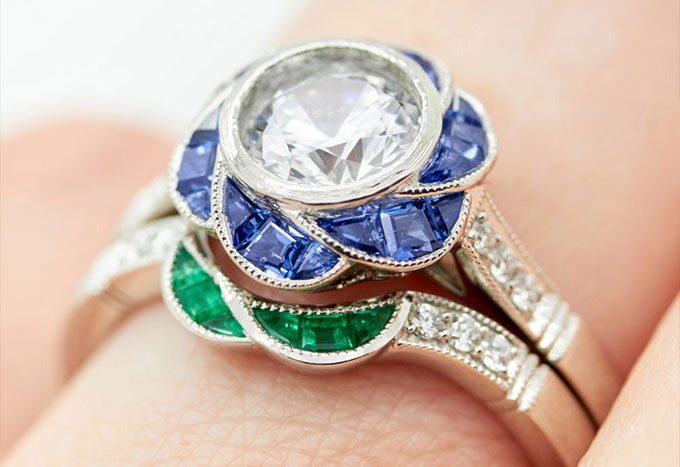 We will be happy to help you with stone settings in NYC. You may need a loose stone to be secured. Regardless, it comes down to the size and your preferences to create a ring setting you desire. We can fix your ring, pendant or something else so that you can begin wearing the stone instead of keeping it locked.
For a customized stone setting, you require a professional who can complete this with ease. You cannot always rely on prongs to hold the stone in place. Some precious and semi-precious stones can be worth a significant amount of money. You would not want to go through the process of losing the gemstone or diamond in case the prong breaks.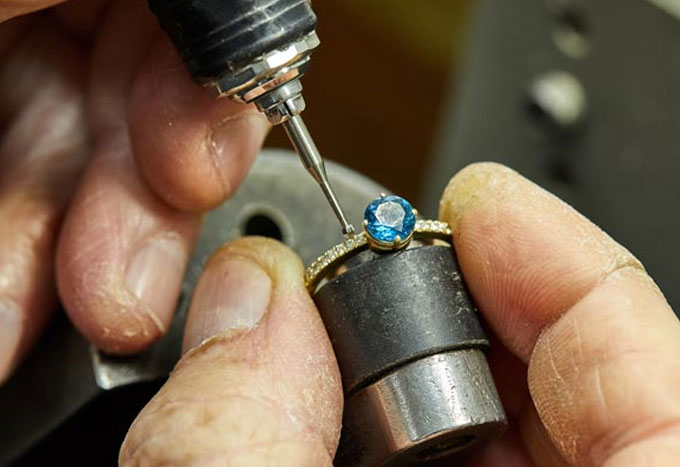 Dr. Jeweler
Fixing Stone Settings In NYC
There might be issues with the stone settings in NYC. The stone might not be set with perfection, or it might be damaged over the years. Irrespective of the problem, we can assist in a stone setting in NYC.
Call us for stone settings in NYC whenever you are ready to work on them. We can book your appointment with us where one of our professionals will sit down, in-person to discuss some of your options. You can then decide on your stones setting and what kind of material should be used. Once you have decided and made the decision, we can provide you with a free quote. We will also tell you the tentative time required and when can it be ready for you to pick up.Stone settings are something extremely personal thing. Everyone wants the stone to be set in a way that showcases the stone itself. Missing out on the right setting will detract from its visual appeal. You want to make sure you feel comfortable wearing the stone. We offer all of the services required, like cleaning and polishing the stone to ensure it looks as good as possible.
Don't go to any random store for stone setting in New York City. Visit us, and experience world-class service. Throughout the process, you will stress-free because of our expertise in working with precious and semi-precious stones. We are a premier jewelry repair shop offering reliable and affordable services in NYC.