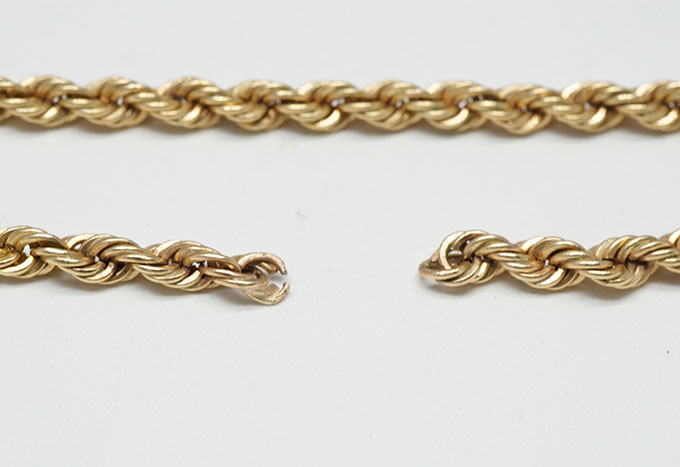 Dr. Jeweler
Chain Repair In NYC
Chain repair in NYC is a service that we excel at proving. We would hate if we are available, and yet you would have to sell your broken chains for cash, especially if it holds significance in your life. No matter how much money you offered in exchange for a broken chain, it will cost you way more to go out and buy a new one. No one likes throwing their money away. This is why we encourage people to come to us for getting their chains repaired.
What Is Chain Repair In NYC All About?
There are various options for chain repair in NYC. Chains vary according to their style, metals and design. You need a skilled professional that knows it all.  Our talented staff will make sure the chain will look just like before. Let our qualified professionals take care of your chain repair in NYC. Chain soldering is something that can be performed by any jewelry repair expert. If the break is visible to the naked eye, it means soldering back is not finely done. The visibility of the breakpoint detracts from the overall look of the chain.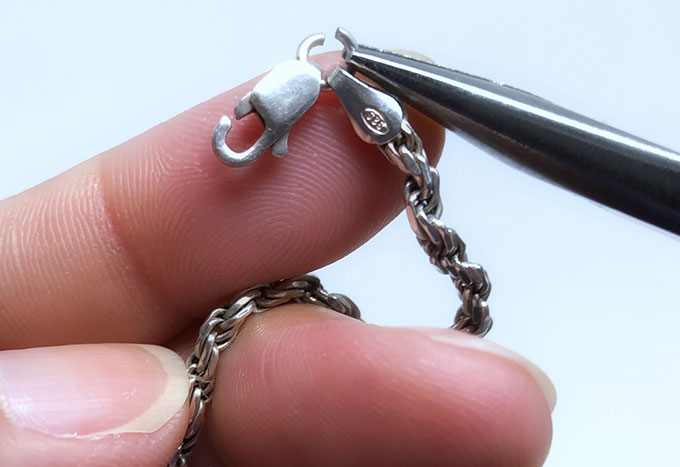 Chain repair is more than metal damages. Sometimes it can also be the clasp. Chain repair in NYC involves the entire chain. If the chain clasp is damaged or broken off, we can get your chain in the same state, back again. We can repair the clasp or replace it. This depends completely on the specifications of your necklace or bracelet.
With our wide array of offered services, you should not settle for NYC jewelry repair that is basic. Once we complete fixing the chain, we refinish and polish the metal, reset the stones, and do the needful required. For chain repair in NYC, we are just the right people. You will be delighted after we cater to your repair needs. Our customers receive a high level of customer service at competitive prices.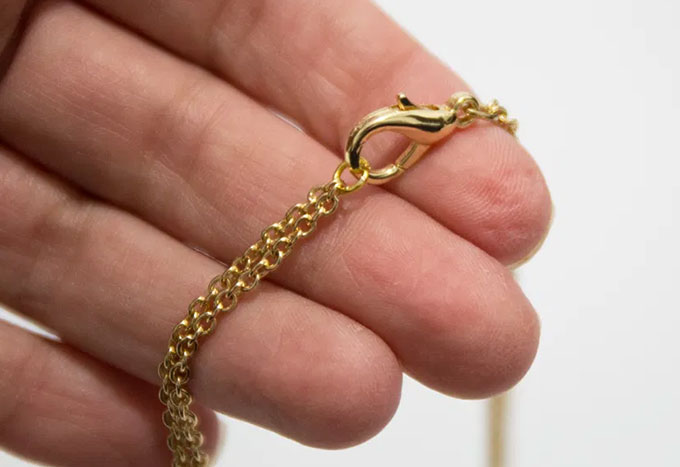 Dr. Jeweler
How Do I Get Chain Repair In NYC?
You need chain repair in NYC and don't wish to look around. We are here. Don't end up picking an inexperienced repair service. You don't want your chain damage to deteriorate because of a less experienced professional. Eventually, you'll end up coming to us, but this, in turn, will cost you twice the amount since now you'll have to pay for two repairs.
You can book your appointment with us at your preferred time. Bring in the jewelry that requires repair. We will examine the damages and get back to you with our plan to repair them. If you need any other services simultaneously, we can happily add them and present you with the final quote. Our quote will include jewelry polishing and cleaning.
We aim for our clients to enjoy the jewelry they own. If you need a piece of jewelry or a chain to be repaired, come to our jewelry repair in NYC. We are Dr. Jeweler, and we can proudly say that we can fix the jewelry you bring to us. The damage or obsolete polishing might be stopping you from wearing it. Bring it to Dr. Jeweler, and we will fix it. Our repair services are quick and honestly priced – a combination rare to find in New York. We are confident that you won't find our affordable pricing, transparent services anywhere in NYC. This is the reason we have surpassed our reputation throughout NYC.
We have a loyal base of customers because of the services we offer. It may be your chain today. Tomorrow it can be another precious jewelry. Feel comfortable with our one-stop repair shop in New York City. Irrespective of your location, be it Long Island or one of the boroughs, give us a call to get in touch with us and discuss your jewelry repair options.