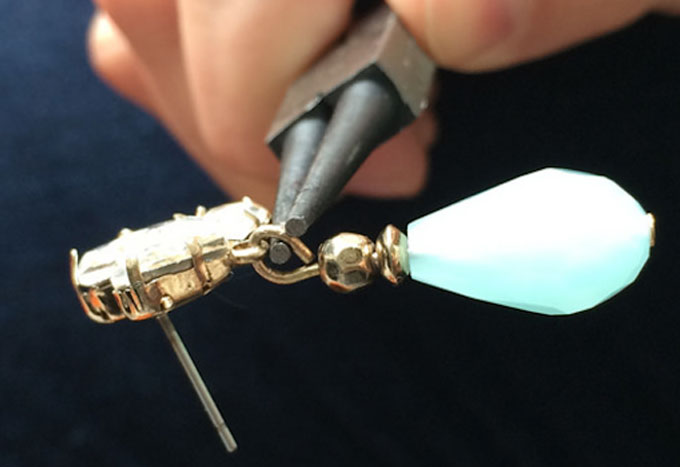 Dr. Jeweler
Earring Repair In NYC
Most of the earring repair in NYC is under Dr. Jeweler. We would hate to see you roam across the entire town to fix multiple types of earrings in your jewelry box. We offer extensive earring jewelry repair services so that your earrings look their best when you get the earrings back in your ears.
Types Of Earring Repair In NYC
There are various kinds of earrings available in the market. For us, the more, the merrier. We offer earring repair in NYC. If you look behind your earrings, you might find earring backs. These can be clip backs, screw backs, french clip back or omega back, jumbo backs, fish hooks, ball backs, push backs, screw backs or latch backs. Regardless of how they secure your earring, we can provide the necessary repair so that you can wear your earrings like before.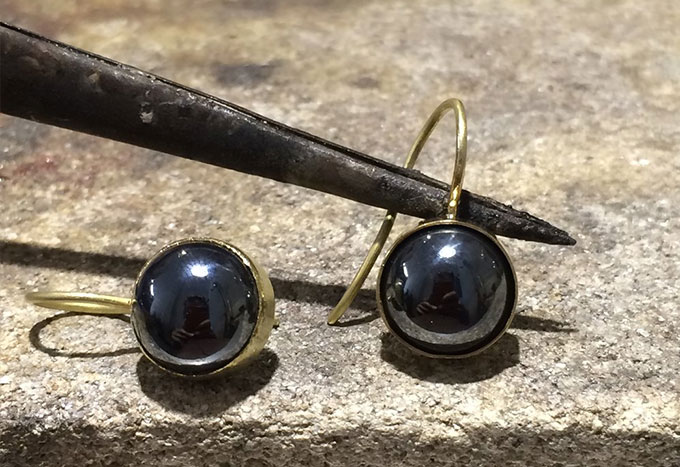 Sometimes, we can't avoid accepting gifts or hand downs from our loved ones. These gifts or hand downs can be an earring you never wear. At times its style or design gets obsolete. We offer various earring conversions for our clients to put their underutilized, underused earrings to good use. We can easily replace clip-on earrings with a pierced earring or vice versa. Earring repair in NYC has never been so easy. 
We have worked with several kinds of earrings. These include precious stones, dangle earrings and even hoops. Whether the metal has been bent and needs restructuring or a prong is bent or misplaced, or beads need restringing onto, we can offer the repairs. Customers across the country have trusted us for decades, and we are proud to continue similar customer service year after year in succession.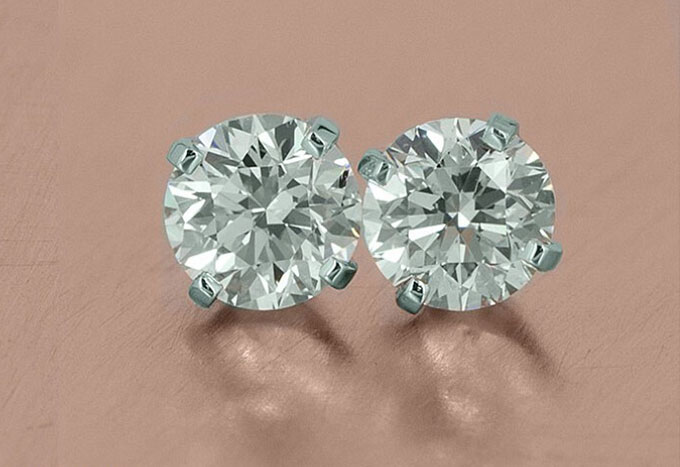 Dr. Jeweler
Costs For Earring Repair In NYC
You must know about the costs for earring repair in NYC. Places around here provide basic repair but at unreasonable prices. This cost might be way more than you anticipated. We believe in providing transparent and cost-effective earring repair so that our customers can afford them. That's the main reason behind why customers trust us. Our trust is the reason our customers keep coming back to us consecutively, year after year, for their jewelry repair throughout the city.
The procedure for repair is easy. You can bring your earring in for repair, and we examine your earring or pair thoroughly to provide you with the best quotation. There are no hidden costs or surprises for you later. The earring costing is upfront. So show us a glimpse of your unwearable earrings and enjoy putting them on soon. 
After receiving a quotation from us, you are free to visit jewelry shops around. Not only is our pricing competitive, but we also offer way more services than any average jeweler or repair shop in NYC. Make sure you are cautious before plunging way too much money into an earring. Ensure that you avoid spending more than a specific amount to wear your earrings again. Our shop is undoubtedly the most popular place for earring repair in NYC. 
Whenever you wish to get your earrings repaired, give us a call to book an appointment with us. You can bring in your earrings with any other jewelry pieces that need repair. We will let you the tentative cost and time required for repair. If it is not a time-consuming repair, you can wait while we repair it, else come back once we keep it ready and call you for the same.
Is there a point in letting your stunning earrings gather dust? Let us undertake the necessary repairs for your beautiful pair so that you can flaunt them again.