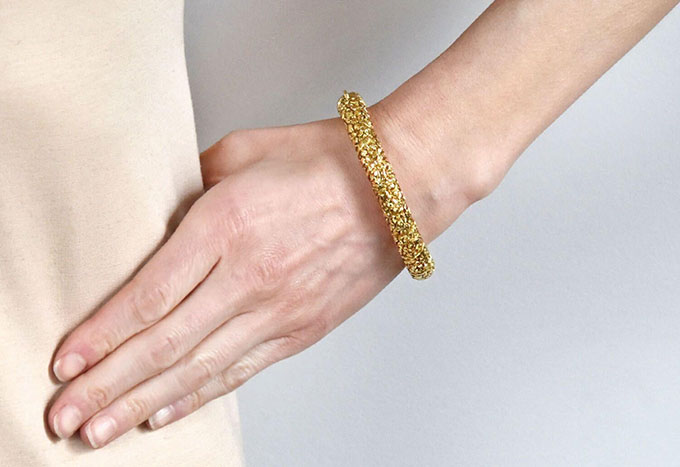 Dr. Jeweler
Hollow Bangle Bracelets In NYC
People love to wear hollow bangle bracelets in NYC. Hollow bangle bracelets are prone to damage when worn while doing things. Hollow bangle bracelets can bend and lose their shape. Instead of taking it to a repair shop, you make them look unattractive by compressing it back into place. We can help you make these bracelets look as good as new so you can wear them anytime, anywhere.
What Are Hollow Bangle Bracelets In NYC All About?
The hollow bangle bracelets in NYC is an upcoming style statement. It is a sought-after fashion statement worn on one or two on your wrist. You can also wear dozens of hollow bangle bracelets up and down your arm. People can hear you coming down from a flight of stairs or down the hall, depending on how many bracelets you wear. Bracelets bang against one another, which is how they got their name.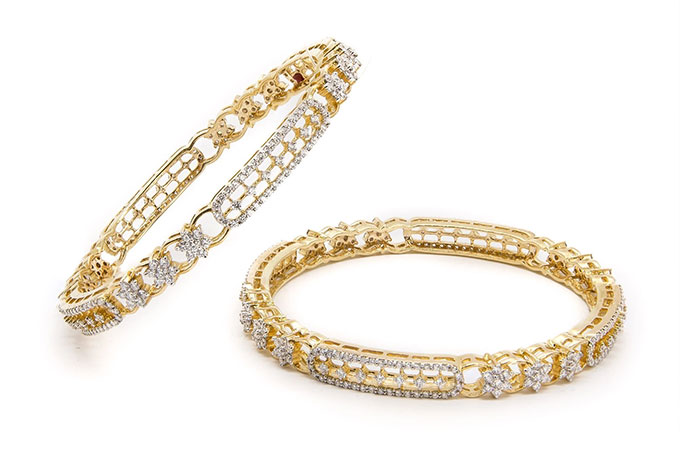 Over time, hollow bangle bracelets in NYC can become damaged. They will get scratched, dented and misshapen. As this happens, you may not get the perfect fit anymore. Then again, if you have smaller arms or larger arms, they may not have had the perfect fit before – which is where our services can come in handy as well.

When you bring the hollow bangle bracelets into us, we will figure out what is wrong and how to repair them. We can bring them back to the way they looked when they were new. This includes upgrading the finish, polishing them and cleaning them. The next time you wear your bracelets, you'll turn heads and not just because they are banging together on your arm.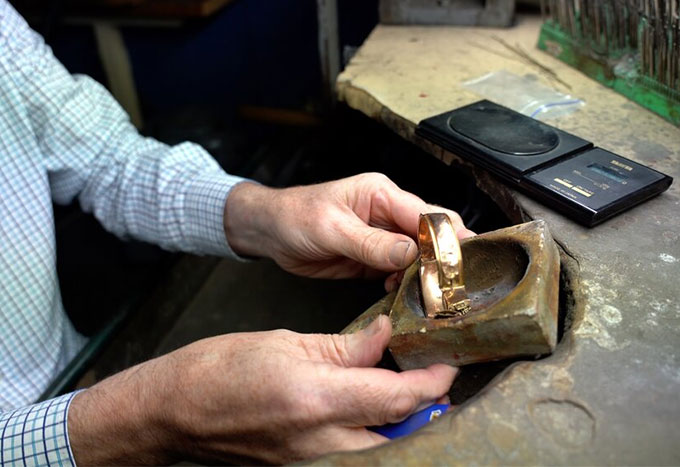 Dr. Jeweler
How To Repair Hollow Bangle Bracelets In NYC
Hollow bangle bracelets require a professional fixing technique. People try to fix them on their own. But bending and shaping bangles with bare hands create a problem. The hollow bangle bracelets are moulded using relatively thin metals. Using bare hands can damage them further. Sometimes, this backfires as bangle bracelets snap in half as people try to bend and reshape them.
When you visit us with your hollow bangle bracelets., we will ask you what you want to be done with them. Mostly, people want them back in their original condition. We can change the finish, solder bangles back together, fix dents and even repair clasps. Irrespective of the issue with your hollow bangle bracelets in NYC, we can fix it and make it look beautiful once again.Don't take your hollow bangle bracelets to anyone. We have over four decades of experience in jewelry repair, so we know what goes behind these kinds of bracelets. Other jewelers might end up damaging your bracelets due to the lack of skills.
Whenever you are ready to have your bracelets repaired, book an appointment with us over a phone call. Meeting us in person will give you one on one time. We can discuss the needful about what you want to do with the bracelets. We can then quote the costs and tell you the time it will take to make the repairs.
For jewelry dealers, we offer a pickup and drop off facility for bangle bracelets. You can contact us about picking it from your store – allowing you to provide another service to some of your customers.
We have access to tools, and our team possesses the right skills to provide you with all of the repairs.  We assure you that after repair, your jewelry and bracelets will look as good as new – and maybe even better.