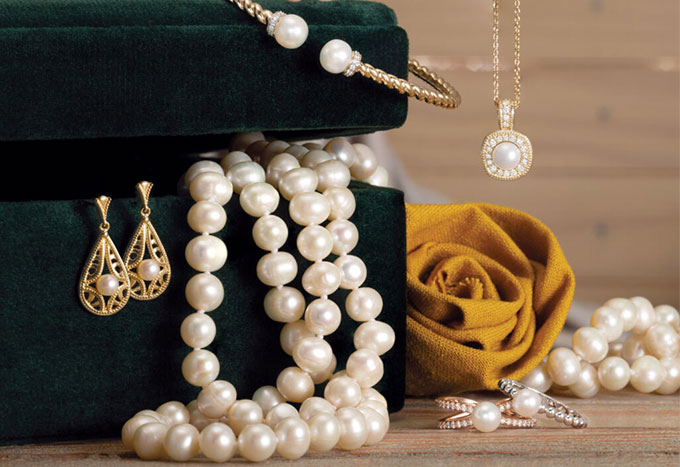 Dr. Jeweler
Pearl And Bead Restringing In NYC
Necklaces and bracelets come in various styles and designs. It can have pearls or beads. One slight careless move and the strand can get damaged, causing pearls or beads to fly around. The necklace or bracelet can be a hand down, a gift or it can be your gift to yourself. You don't wanna give up wearing it. We offer pearl restringing and bead restringing service in NYC to ensure you get your jewelry back in a good condition so that you wear it once again.
Very few jewelers offer the service of Pearl restringing in NYC. It requires skilled expertise and precision to thread the beads back together. Moreover, to add to the luxury of the piece, most pearl necklaces are threaded by using a silk thread. Each pearl then double knotted to make the necklace or bracelet more durable and add strength to it.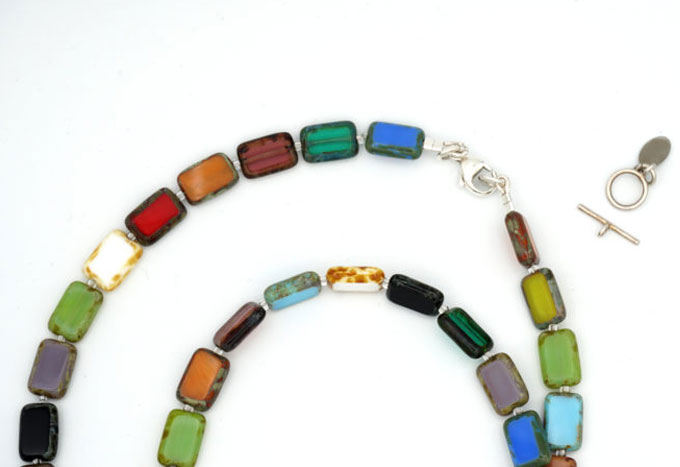 We have years of experience in pearl restringing in NYC. We have threaded all kinds of bracelets and necklaces, ranging from children's pearl bracelets to opera length pearl necklaces. Our services are sought-after across NYC. Many jewelers and jewelry stores have sent their pieces for repair for their clients. For jewelers, we do offer to pick up and deliver service.
We can help repair damages too. Damages beyond pearl restringing can include fixing a clasp. Your pearl necklace and bracelet will be attractive once again, no matter what has happened to them. Make sure you save the pearl before they scatter or get lost. We can make the necessary repair to a broken thread that broke with the saved beads and pearls.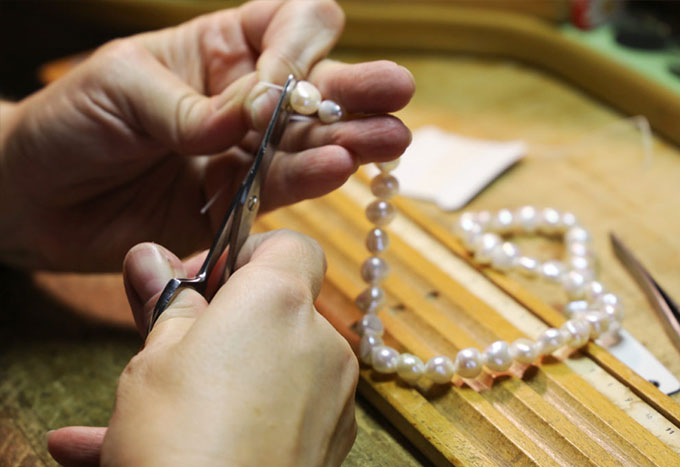 Dr. Jeweler
Bead Restringing In NYC
Beads tend to break and disperse due to the slightest mistake. Beads are made of different materials like glass, wood, metal, etc. We can happily look at your jewelry and restring the beads appropriately. If you have the same thread, it will provide the same look as before at the time it broke.
With bead restringing in NYC, looking at the necklace, bracelet or any other type of jewelry before deciding is essential. Many other issues when it comes down to bead restringing. The clasp may be faulty, or the thread may not be strong enough to hold the weight of the beads. We examine the piece thoroughly before making any recommendations for repair. We aim to keep the structural integrity of the jewelry in place.
We know you wish to wear your stunning jewelry with fallen off bead or pearls again. Don't try to fix your necklace or bracelet by yourself. Allow us to repair the broken pieces and string the beads firmly so that they won't break as easily the next time.
 Even after your jewelry is restrung, be careful with your jewelry. We can adjust the length of the string and perform cleaning with bead restringing. All you have to do is visit our store, and we will be happy to get your jewelry fixed.
Call us today and book an appointment with us. You won't find jewelry repair services that we offer anywhere else in NYC. We offer competitive and affordable prices and services. Our service is reliable and quick, giving you the perfect reason to choose us over others for all of your jewelry repairs.