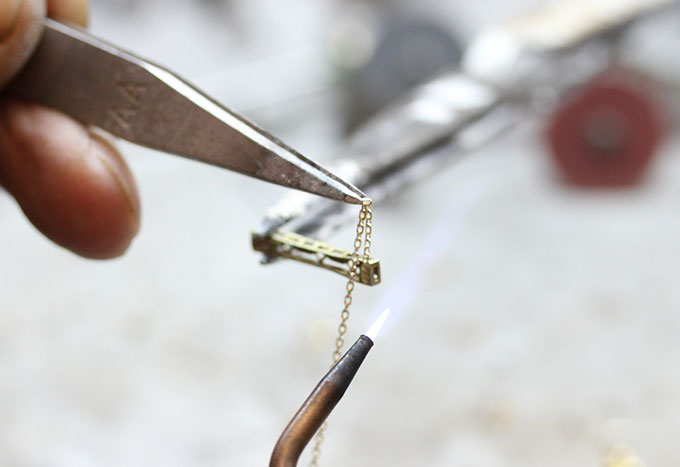 Dr. Jeweler
Chain Soldering In NYC
Several things can go wrong with a chain. It depends on the kind of chain you wish to repair. It can be a necklace chain, bracelet chain or another type of jewelry. Irrespective of the jewelry type, we offer chain soldering in NYC. This isn't like other jewelry repair services in NYC. We offer and provide a free quote to our customers. This makes sure they know the exact cost of repairing their jewelry. Don't keep your jewelry on your dresser – with our services, you can wear all of your jewelry once again.
Services For Chain Soldering In NYC
We offer laser soldering services as well as chain soldering in NYC. This involves connecting two pieces of metal jewelry to strengthen it. Don't get rid of a broken chain. Rather bring it to us, and we will fix it. Jewelry has a sentimental value attached to it. We will make sure it stays and looks the same, in fact, better after repair. Call us today for jewelry repair service or chain soldering service in NYC.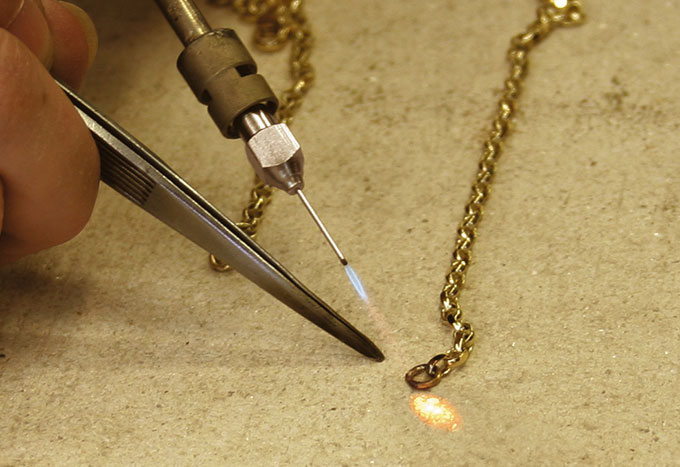 Chain soldering isn't performed only for broken chains. It also involves the length of the chain.  We can shorten the length of a chain or add a particular measurement of length to it. Our chain soldering experts can do it in no time. Let us help you achieve the ideal length for your chain. With the perfect customized length, you can wear it often.
Chains can be a special gift you receive from someone. It can be gifted by a friend or can be handed down to you by family members. If the length of the chain is not ideal for you, don't be upset. For us, soldering is a piece of cake. We hold a significant amount of skill when it comes to soldering. We will ensure to provide you with a high-quality repair. Many jewelers across the city and around count on us as we do complete justice to our work. Just say the word, and we will happily provide you with references of people who can vouch for our capabilities.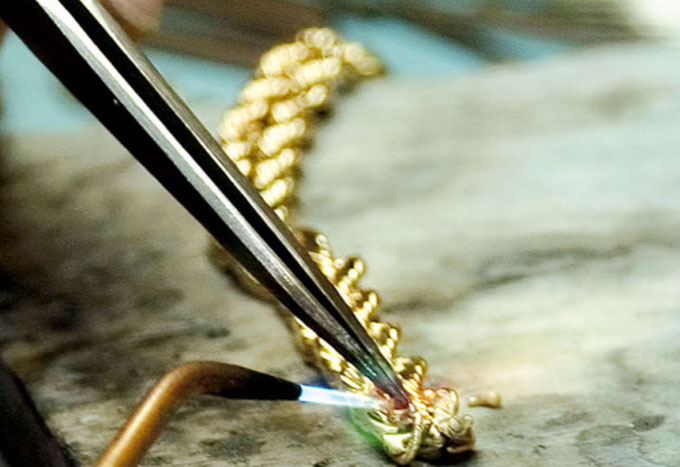 Dr. Jeweler
Get Quotes For Chain Soldering In NYC
Please don't sit around waiting and wondering what might be the cost for chain soldering in NYC. It is not a pricey expense when you work with us. We make sure the chain repair is affordable, be it the metal type or any kind of chain.  We will make cost-effective repairs or adjustment. We will also provide you with a free quote to let you know the cost prior.
Many places offer chain soldering in NYC, but most of them are more expensive compared to us. Most repair stores lack the other services that we offer. Any repairs required beyond soldering won't be available there. They might fail to help you
Jewelry is meant for wearing, so take out your chain that requires repair rather than letting it get dusty. Our services are offered and available throughout NYC. Whichever borough you live in, you will find our location there conveniently. We don't want you to waste time looking around the city looking for jewelry repairs. You have us.
Give us a call today, and we will happily schedule an appointment for you. You can drop in at your scheduled time and speak to one of our professionals. Discuss the soldering services that you require, and we will quote the time required to fix it based on the extent of the damage. There is a possibility that we might be able to solder the chain on the spot. You can pick it up in no time and go home wearing your chain. Jewelers can also contact us to inquire about our pick-up and delivery services as well.