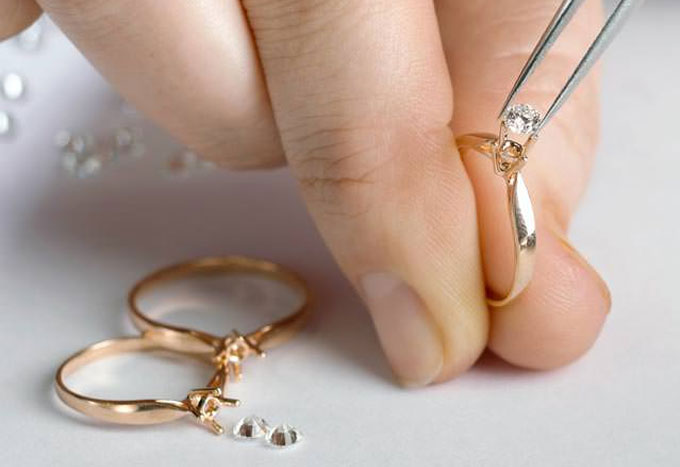 Dr. Jeweler
Jewelry Mounting In NYC
Jewelry mounting in NYC allows you to take charge of all the jewelry. This jewelry might be fastened in a box or a closet and deserves to come out. You might no longer wear it but, we can fix that. We can give a new look to damaged jewelry or remount diamonds and precious gemstones into a jewelry piece. We offer several mounting services like mounting stones into a new or old ring & pendants, earrings. We work with various metals and precious and semi-precious stones. Once you call us, you can know the intricate mounting details too. 
What Is Jewelry Mounting In NYC?
Jewelry mounting in NYC can consist of various things. Mounting stones or semi-precious stones involves mounting one thing onto or inside of another thing. This service is called stone mounting. It allows you to have a loose gem mounted into a specific setting, like a pair of earrings, a pendant or a ring. The options majorly depend upon the type of metal and the cut of the stone you choose.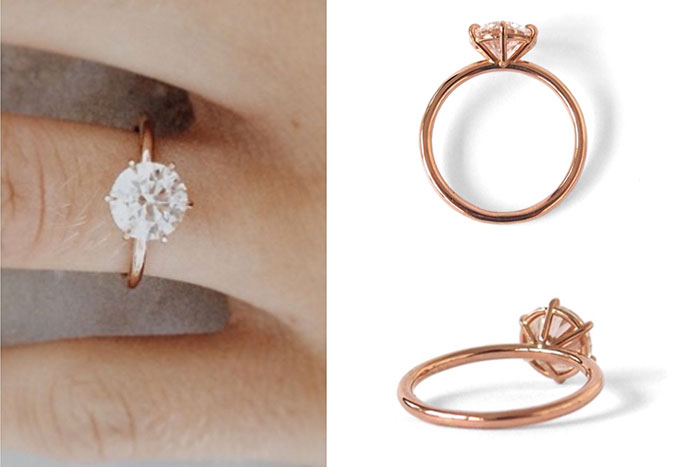 Our Jewelry mounting in NYC goes beyond stone mounting. You can also several types of metal and objects mounted on your jewelry. You may use an emerald from a ring and get it mounted into a pendant or pick a few pearls from an earring and get it mounted into a gorgeous ring. A wedding band of gold (yellow, white, rose), silver or platinum can be mounted to a pendant. This allows your creative juice to flow and utilize underused jewelry that you was a hand-down or gift. 
Our services can help you create something brand new and attractive. We offer services involving metals like gold, platinum, palladium, silver and even P4. After picking a metal, we can talk about what you want to be mounted and how the finished look would be. Let us transform the jewelry you avoid wearing and help you make it new and unique.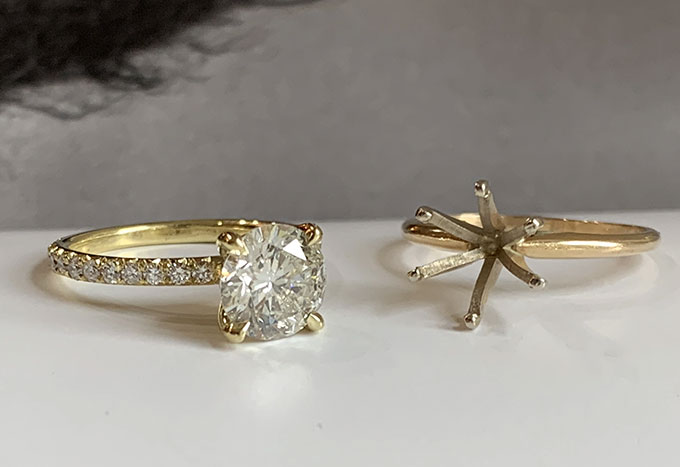 Dr. Jeweler
Get Pricing On Jewelry Mounting In NYC
It is paramount to be aware of jewelry mounting in NYC. You should know how much it will cost you. The nature of jewelry mounting restricts us to provide you with an exact quote over the phone. We would have to see the piece of jewelry and thereby provide you with a quote. Though the jewelry mounting quote is free, we would really like it if you drop in after making an appointment. You can come in and speak to our mounting specialists face to face.
We offer competitive pricing for jewelry mounting in NYC. You are free to look around and make some comparisons around the city once you receive our quote. We are not only confident about our affordable cost but are unquestionably the most qualified for the job. Our commitment towards our customers is evident by the output of our services. Customers keep coming back to us for every minute jewelry repair. 
Jewelry should not stay confined in your jewelry box. If your jewelry piece has loose stones or is an old family heirloom with obsolete style, you can bring it to us. We can help you to wear it again. We assure you that your jewelry will be safe, and you'll receive it in better condition. 
We look forward to hearing from you and work on your jewelry. Call us today to book an appointment to meet us in person and resolve your jewelry related issue.