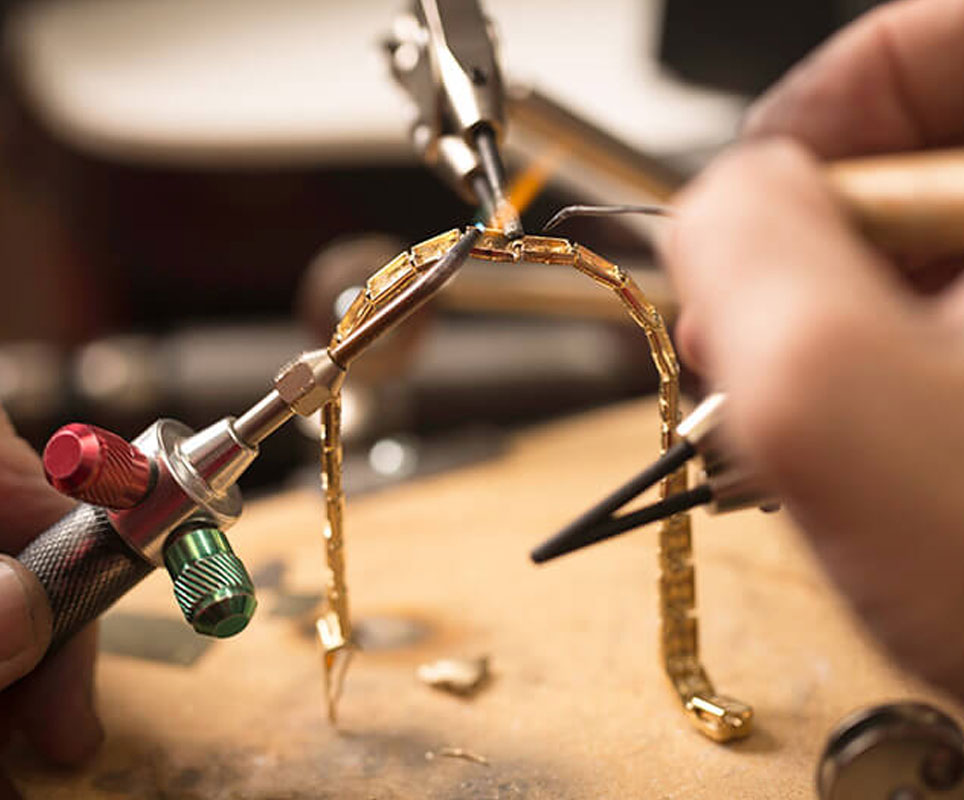 Dr. Jeweler
Bracelet Repair In NYC
Bracelets can look beautiful. They are worn on an everyday basis as well as for special occasions. When you need a bracelet repair in NYC, you need to know where you can go to have it repaired. There are all sorts of bracelets out there – and we have the skill to repair them all. From chains to semi-precious stones, there isn't a bracelet that we are unable to repair.
Learn About Bracelet Repair In NYC
The bracelet you have may be very unique. It may have a lot of precious and semi-precious stones on it or it may have a very delicate chain. It could be a bangle bracelet, a cuff-style bracelet or be a chain with a clasp. No matter the style, we have the skill level in order to provide the necessary bracelet repair in NYC.
We offer a variety of services, which allows us to provide a great bracelet repair in NYC. We are able to solder chains, fix broken prongs, replace stones and polish jewelry. All of this leads us to being able to fix any kind of damage your bracelet has.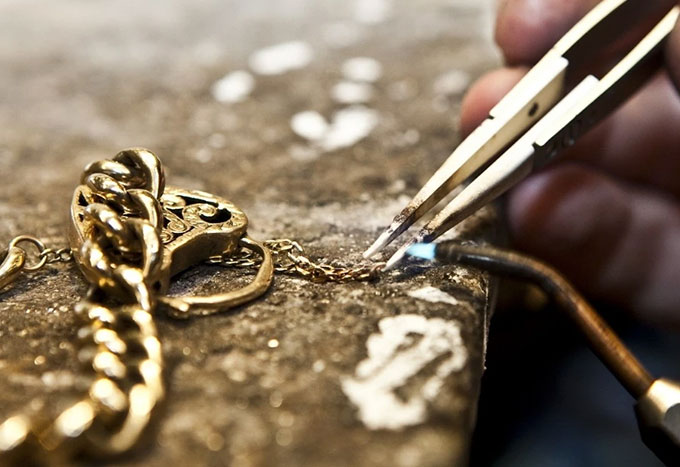 Whether the bracelet just broke or you've had it in your jewelry box for years, it's time to get the bracelet repaired so you can wear it once again. It does no good sitting in your jewelry box, so you might as well bring it to us so we can have a look at it. Regardless of how you need it repaired or resized, we will be able to accommodate you 100%.
You won't find a lot of jewelry repair shops in NYC that will be able to repair your bracelet. You may have even spent some time looking around. Instead of wasting your time looking, you have come to the right place.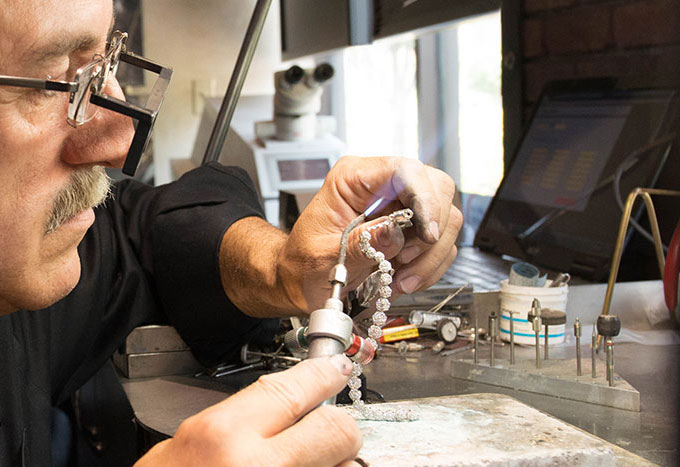 Dr. Jeweler
Get Bracelet Repair In NYC
It's time to shift our focus on bracelet repair in NYC. Take your bracelets out of your jewelry box. You have plenty of options when it comes to jewelry, but broken pieces or damaged ones hold you from wearing it. Let our skilled professionals look at it and determine what needs to be done. We would love to see the joy on your face when the bracelet is back on your wrist, and you can wear it to any event.
Bracelet repair needs precise craftsmanship. We understand the importance of time and money. That is the reason we provide free quotes on bracelet repair in NYC. Once we examine the extent of damage, we can figure out the repair required and how much would it cost you. We can also figure out the days it will take to repair the bracelet.
We want you to be content with our bracelet repair in NYC. We guarantee full-fledged customer service that you won't find anywhere else. We are always in demand in repeat business and thrive on mouth publicity. We try to quote the minimum price possible to provide the best services at honest pricing. If you're still not sure, you can look around and visit or contact a few jewelry repair shops. You will automatically realize how competitive our prices are.
Whenever you are ready to get your bracelet repair done, call us to fix an appointment. You can bring in your bracelet that needs fixing, as well as any other jewelry that needs repair. Within a short period, you can have your bracelet back, looking just as good as a brand new one.