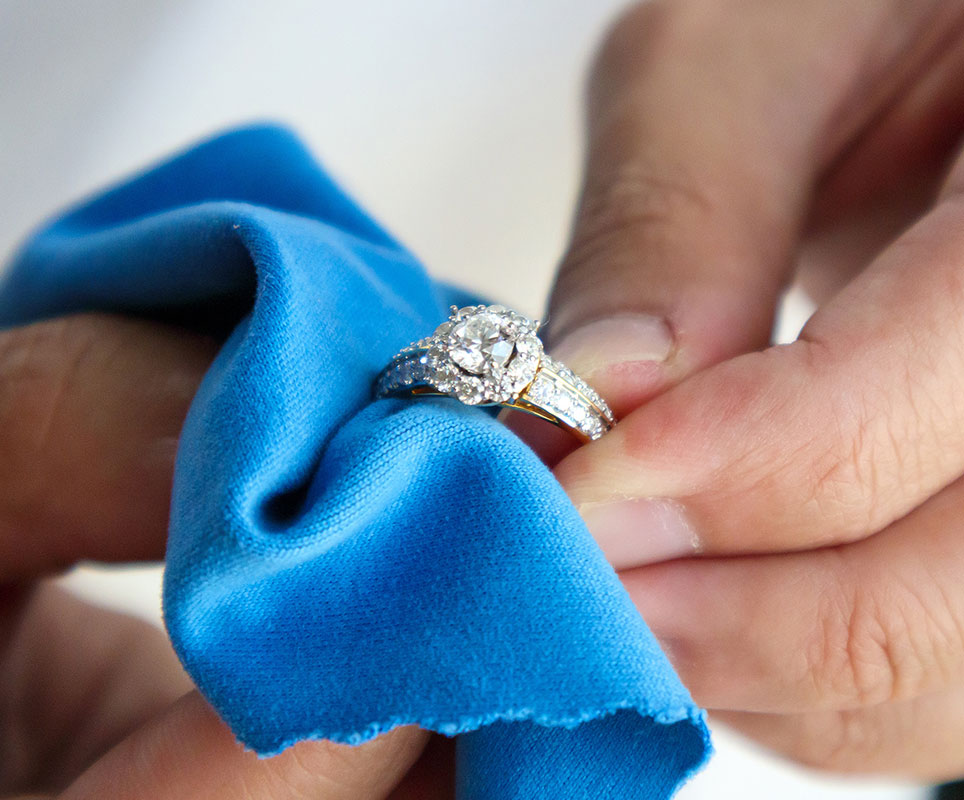 Dr. Jeweler
Jewelry Cleaning In NYC
Jewelry cleaning in NYC is an essential service provided by Dr. Jeweler. We all want our jewelry to dazzle and look its best every time. The sparkle and lustre is the reason it attracts attention. Even a most brilliant diamond won't exhibit dazzle if there is dust accumulation around it. We offer jewelry cleaning in NYC, and our cleaning services include all kinds of jewelry, taking into consideration the different materials.
Proper Jewelry Cleaning In NYC
Jewelry cleaning in NYC is a common field, and jewelry cleaning shops can be found in the vicinity. But random cleaning and repair shops might not handle your jewelry rightly. Several shops use similar cleaning methods for all kinds of jewelry, which often backfires. The truth is each kind of jewelry needs different cleaning methods to be followed. The technique used for cleaning a diamond bracelet cannot be used for cleaning a gold wedding band or a pearl necklace.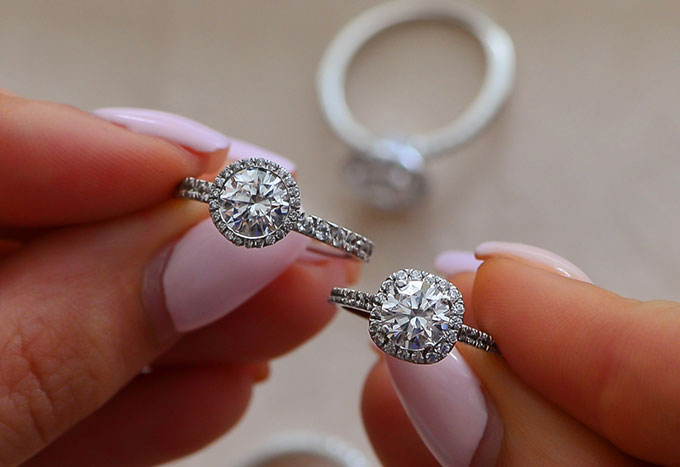 Our skilled craftsmen possess the skill required to clean jewelry the right way. Our experience spans over forty years of serving in this field. We have learned our jewelry cleaning skills because of decades of experience and expertise. This is the reason we can work on any jewelry piece without any hesitation.
It is natural for dirt, dust and other particles to get stuck onto jewelry. This might lead to chains getting stuck together, rings losing their shine and metals losing their luster. We clean the jewelry from scratch and remove but remove dust, dirt and any hair caught in the clasps or the areas around to ensure that every piece is just like a brand new one. 
We also offer metal polishing and jewelry finishing with jewelry cleaning in NYC. We want to ensure you avail the sheer benefit of all that we have to offer.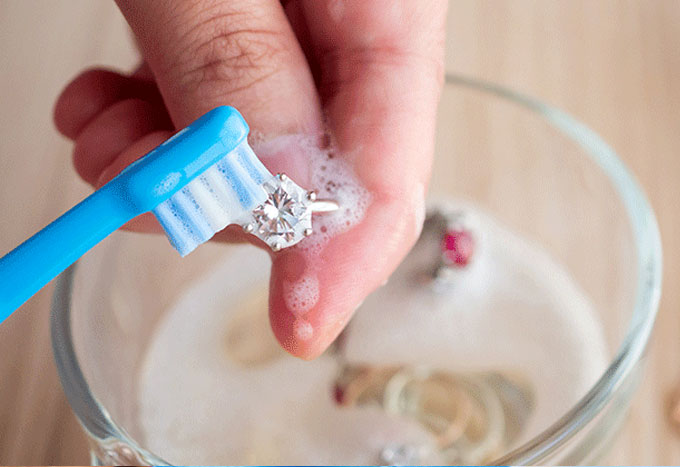 Dr. Jeweler
Pricing For Jewelry Cleaning In NYC
Pricing For Jewelry Cleaning In NYC
You should be aware of the pricing of jewelry cleaning in NYC. Don't trust any random jeweler to handle your jewelry cleaning, irrespective of how low the cost is. They might fail to provide you with a guarantee and could end up damaging your precious jewelry. This means you end up losing money rather than saving it.
Our pricing is competitive when it comes to jewelry cleaning in NYC. If you are interested in knowing more about jewelry cleaning, call us, and we will provide a free quote. This way, you get the exact idea of how much you will be spending. You can look around the city and compare prices after receiving a quote from us. We know we stand unbeaten with our pricing.
For jewelry dealers, we provide bulk jewelry cleaning pricing too. We can help in helping your clients. You can bring us pieces that require cleaning especially antique or vintage jewelry. We can clean them with perfection to get them to showroom quality. We also provide pickup and delivery options in some localities.
Money invested in jewelry will only pay back if it looks stunning when you wear it. We want you to be happy with every piece of jewelry you own. Your jewelry might not look its best if it's dirty. It might lose its scintillation, brilliance and remarkable sparkle. Instead of cleaning it on your own, let us have a look. Our tools and skills are enough to get your jewelry's lost shine back. We make sure no damages come to your jewelry throughout the cleaning process.
Call us today to book an appointment for your jewelry. Our turnaround is swift, and our pricing is affordable. Call now and find out why hundreds of people have put their trust in us for decades.