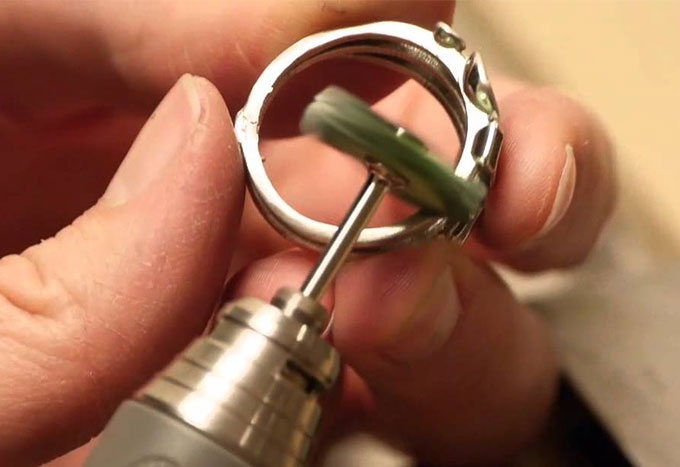 Dr. Jeweler
Jewelry Finishing In NYC
Jewelry finishing in NYC is an exceptional service provided by us. It gives your old jewelry a new look altogether. We can refurbish an old piece or enhance its look. The new-look will make it more appealing and will reflect your taste and personality. All you need is to call us and speak to our passionate craftsmanship.
Services For Jewelry Finishing In NYC
Jewelry finishing in NYC can be for almost all jewelry kinds. You can achieve the highest quality of finish chains, rings, bracelets and necklaces. It majorly depends on the metal type. With over four decades of experience, we are the ones who can do it irrespective of the metal. 
We can bring an old gold, silver or platinum piece to life. All you need is to pick the desired finish you want. We offer satin finish, antiquing finish white and black and rhodium finish and gold plating. If your jewelry finish is wearing off, this may be the way to help you repair the jewelry so you can flaunt it again.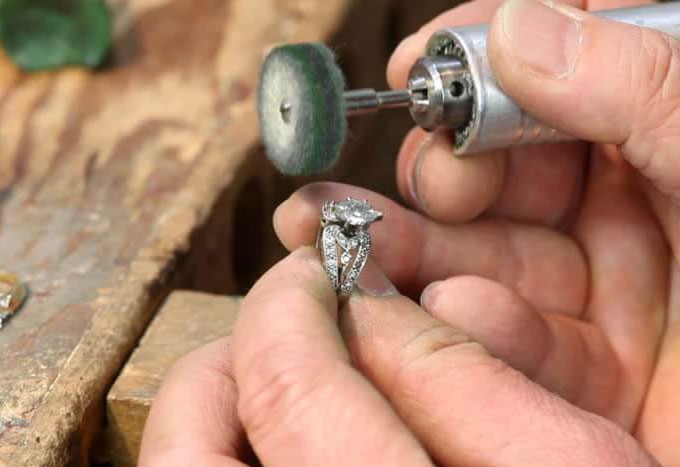 There are a variety of reasons to get jewelry finishing done. If you are not able to wear your current jewelry because of how it looks, let us enhance its appearance by providing the perfect finish to it. Furthermore, the finish prevents jewelry from wear and tear. Our jewelry finishing will help you show off your jewelry with confidence. Bring your jewelry to us, and we will do the needful. We will put all the options out there for you. You can change its appearance, repair its look, and much more. Contact us to walk through the options that help you make the right decision for your jewelry.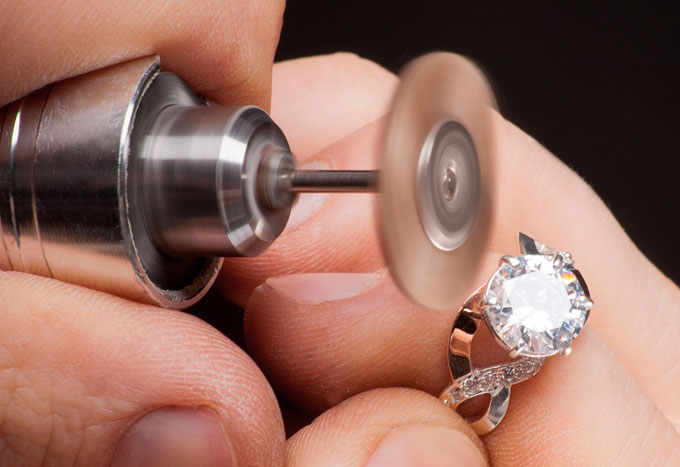 Dr. Jeweler
Quotes For Jewelry Finishing In NYC
The finish of a jewelry piece depends immensely on the type of jewelry. A gold finish differs from a platinum, rhodium or silver finish. To provide our customers with a precise quote, we will have to see and examine the jewelry. Once we analyse its condition meticulously, then only we can provide a quote. Inspecting the jewelry can help us identify its plating status, that is, whether the jewelry has metal plating or not.
We provide jewelry finishing quotes for free. We run on a competitive pricing basis, and there isn't any place throughout New York where you will find finishing services priced less than us. Additionally, we offer a lot of jewelry repair services that most jewelers don't. This holds importance in our day to day work as customers might need more than just finishing on your jewelry. 
We want you to feel sheer joy with the jewelry that you own. Whenever you wish to enhance the appearance of your jewelry, finishing is the right way to proceed. Once your jewelry piece completes the finishing work, you can wear it frequently especially, when you go out. The whole purpose of buying jewelry is to wear it. Avoid letting your jewelry rust in a jewelry box or drawer. It is the right time to take it out and see what can be done.
Call us to book an appointment, and don't forget to bring in your jewelry. We promise to provide you with the best possible quote for finishing and any other services that your jewelry requires.